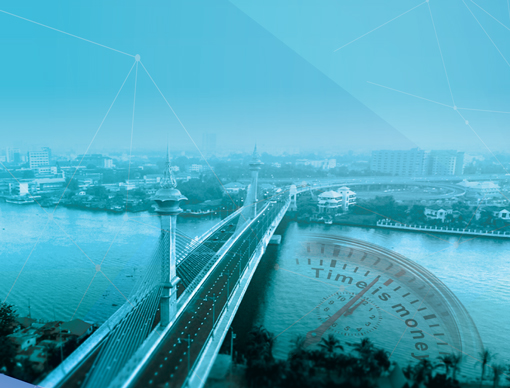 Location:
Bangkok, Nonthaburi and Nakhon Pathom provinces
Client:
Department of Rural Roads, Ministry of Transport
Field of Specification:
Feasibility study for the selection of the project's appropriate route in east-south direction to connect with the road network in north-south direction
Type of Service:
Feasibility study and preparation of initial environmental examination (IEE) report
Scope of Service:
Organizing public hearings and public participation in the project study area together with public relations, including designing, producing and utilizing media; website, VDO presentation, signs and other meeting materials, to publicize the project and acknowledge stakeholders about the project information covering the project development guideline in the future
Man-Month Provided (Total):
13.5 MB (public relations, public participation and mass relations only)
Service Period:
December 2016 – October 2017
Project Description:
It is a feasibility study enabling the selection of potential alternative routes in terms of engineering and traffic, economic and investment and, after all, generating less environmental impact. As per the comparative consideration of project alternative routes (east-west direction), Alternative 1 is the most feasible. The potential also covers the project route lying in north-south direction which will be surveyed and analyzed in the next study process.